Asphalt Patching for Smooth Asphalt Surfaces in South Hill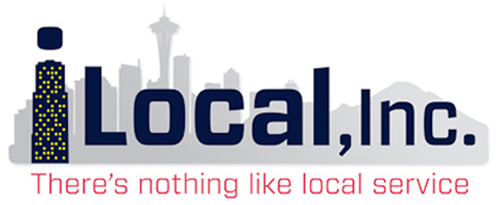 Whether it a residential area or a commercial place that is in need of asphalt patching, it certainly is something that should not be ignored. The asphalt driveway of your home should be smooth and free of potholes, otherwise you stand to suffer substantial damage to your guests' and your cars and even risk injuries to your kids who might run around the place at times.
Similarly, driveways and parking lots in business places must be maintained well to make a favorable impression on your clients, customers or business associates and also ensure their safety. Â Timely asphalt repair and patching can help keep your surfaces smooth and strong.
In South Hill, people rely on Looker Asphalt, Inc for all their asphalt maintenance and repair needs.
Expert Seal Coating Services in the South Hill Area
Proper seal coating can as much as double the life of your asphalt paving! A pavement that has been left untreated can deteriorate very fast. The pavement is held together by the asphalt binder and unless a quality seal coat is applied over the binder, it starts oxidizing and gets destructed not too long after installation.
With our expert seal coating services performed by experienced technicians using high quality products, we make sure that the binder is protected from the damaging effects of the elements, heavy traffic, chemical spills, oils, etc. The result is improved longevity of your asphalt surface. The shiny and attractive appearance of the surface comes as an added advantage!
Watch out for signs like cracks on the asphalt surface, crumbly texture or color change from shiny black to dull brown to know when it is time to call us in.
Experienced Professionals to Handle Your Asphalt Repair Job in South Hill
If you explore on the internet, you will find many sites that offer guidance for a DIY asphalt repair job. However, in your enthusiasm you might not realize that self-handling of such jobs is nothing more than temporary solutions that ultimately cost you more than what they save for you.
The experienced professionals employed with us are your best bet in South Hill for efficient and cost-effective asphalt patching and repair. We use high quality materials and advanced equipment to provide you with high-performing and long-lasting surfaces.
Timely asphalt patching and regular seal coating is the secret to smooth and sleek pavements. Call Looker Asphalt, Inc. at (253) 777-1926 for professional help to maintain your asphalt surfaces in South Hill.