How to Find Good Content Writers in Tacoma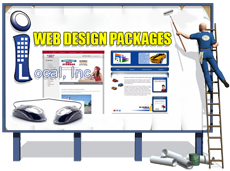 Good content writing is an invaluable service, but finding a good content writer can sometimes be like finding a needle in a haystack. The reason for this is that the content writing market is saturated with people offering content writing without the experience to back them up. Because of these "faux" content writers, some good business owners end up in over their heads with someone who doesn't know what they are doing.
Like any business, there are those that are not qualified and those that shine. There are plenty of good content writers available and ready to work. You just have to know how to find them and retain them.
Steps for finding a content writer who knows what they are doing:
Do not look to websites like Craigslist.
Do not hire someone just because they introduce themselves as a writer.
Ask for samples or "clips" or their previous work.
Most experienced writers have web pages. Ask for their website and view it carefully.
If you see content writing that you love, ask who provided it.
Once you do find a writer that you feel is going to be a good fit for your business, make sure you keep open communication. The expectation of open communication is crucial from the beginning. Make sure you have a contract and that the amount and form of payment is clearly defined from the beginning.
After researching and securing a great content writer, relax a little and enjoy knowing that you have someone who is going to help take your business to the next level.
Web Design Specialist in Tacoma
Another great way to find content writing in Tacoma is through established web design companies. Occasionally, you will come across a really great company that offers content writing, website optimization, and web design services.
Ilocal, Inc. is one of those companies. They are based in the Puget Sound and offer their services to Seattle, Tacoma, Olympia, and other areas. They have a full team of qualified and passionate individuals who know how to get the job done. They stay in constant communication and take your preferences and ideas into consideration while they work.
They also make sure that the final product reflects your business. From web design to target content, Ilocal Inc. has you covered.
Give them a call today at 253.466.1869.