Count on a Reputed Firm in Seattle for Search Engine Optimization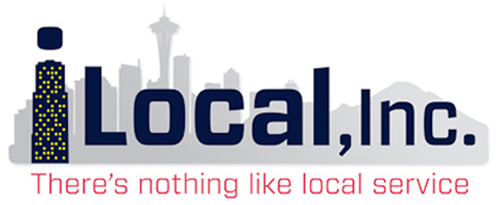 Search engine optimization is an effective way of popularizing your business. Most business owners have a website that describes their services and products. Search engine optimization helps enhance the ranking of your business website, making it appear on top pages of search engine results. As a result, more online users visit your site and get to know about your service. However, not every company providing you with search engine optimization service is same, so make sure to choose a reputed firm to expect fast and positive results.
iLocal, Inc is a reliable SEO company operating in Seattle,  providing appropriate search engine optimization service to its clients. We understand that business owners expect profit from their business, so we ensure to promote their site a better way by adopting latest SEO strategies.
SEO marketing tools enhance online visibility of your Seattle business
One of the biggest concerns when establishing an online business is advertising it to increase its online visibility. SEO marketing tools are a reliable source of expecting the same. Companies use suitable SEO marketing tools to provide effective search engine optimization.  These tools make use of correct strategies that allow your business website to rank high, helping you stand out in the competition.
iLocal, Inc has earned the  position of a trusted SEO company in Seattle and to maintain this position, we make use of precise SEO marketing tools to promote the business of our clients, helping it achieve the recognition, our clients wish for.
Tips by Seattle Professional for effective search engine optimization
It is viable for every business person to know that search engine optimization widely differs from effective search engine optimization. While the former does not guarantee positive results, the latter is sure to bring desired exposure to your business. Therefore, it is wise to count on effective search engine optimization service to expect correct marketing of your business. Some of the tips for effective search engine optimization include:
Use targeted keywords and ensure to look for the keyword density
Update your business website regularly
Optimize images by using title tags and alt tags
Hyperlink phrases containing your keywords
Use bullet points
Those looking for a trusted firm for suitable SEO marketing tools can count on iLocal, Inc. Our experts in Seattle make sure to consider your needs before beginning with their service to provide accurate SEO service that offers quick and long-lasting results.
Call iLocal, Inc at 206-790-1999 and get in touch with our competent professionals in Seattle.