The Best Covington Flooring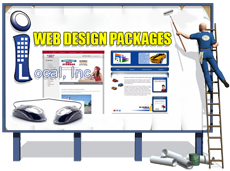 All Flooring Wholesalers is the number one source for Covington flooring. As a customer, you get to choose from thousands of different flooring products. If you enjoy the design aspect of remodel, then you will love our store. You can browse different materials and choose from carpet, hardwood, tile, vinyl, laminate and more.
The store is so large and has so much variety that you are sure to find something that you fall in love with. Settling is no longer an option when you can get your hands on the variety that we have at All Floor Wholesalers. It is a better alternative to shopping online because you not only get better prices, but you can get an up-close look at the carpet, hardwood, or other material that will be installed in your home.
You can also bring in swatches of you paint color or swatches of your furniture fabric to ensure that your choice of flooring matches your overall household design.
Getting new flooring is great for a number of reasons, including:
A refresh after having pets or small children
A way to give your living area an attractive boost
A way to make your house more temperature controlled
A way to reduce noise levels
Areas that they service include:
Kent
Covington
South King County
Maple Valley
Black Diamond
And more!
Covington Floor Installation
We not only sell a huge selection of flooring products, we install them too! We hire professional installers to come to your home and re-do your living space. We offer free estimates, spectacular service, and affordable rates. Having your flooring installed by a professional is one way to absolutely ensure that you will end up with an amazing result. When you know you have a specialist working on something, you are able to let go and focus on other aspects of your day-to-day life. Our flooring installers do a great job, are always on time, and remain highly professional while in your home.
All Flooring Wholesalers can be reached at the following numbers:
Covington 253.220.6262
Black Diamond 360.469.4079
Their information can also be found on their website. They recently hired a professional Seattle web design specialist to build a website that has all the information you need when you need it. It is just one of the ways that they like to put their customers needs first.
They look forward to speaking with you about your flooring and installation needs!