Effective SEO Solutions in Seattle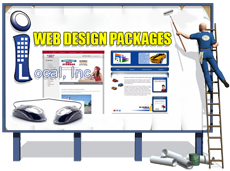 When you set up a business, you try hard to make it popular among targets customers to generate profit from it. Considering the fact that SEO is a viable tool for effective promotion of any business, many people rely on it to stand out in the competition. Helping your website to rank high in search engines, it increases your online visibility. There is a lot that can be done for search engine optimization, such as link building, social media marketing etc.
Well aware of different strategies of search engine optimization, iLocal, Inc, serves as a reliable SEO Company in Seattle. With the support of an experienced staff and holding years of experience, we strive to maintain a positive reputation of your business online, helping you emerge as a trusted and popular brand.
Why is Search Engine Optimization Important for Your Seattle Business?
For your business to grow in Seattle and beyond, its correct promotion is necessary, and to ensure this, effective search engine optimization is essential. By attracting maximum number of online users to your website, it helps your business to grow in popularity. Moreover, emerging as a trusted brand, you are able to expand your business, bringing worldwide recognition to it. Therefore, to establish your identity and to make maximum profit from your business, SEO can be of great help, provided correct and most suitable strategies are adopted.
Following the most advanced strategies, we at iLocal, Inc provide optimization benefits to our clients. Our experts are always improving their processes, to improve the ranking of your website on search engines. Considering the targeted audience and needs of your business, we deliver reliable service each time.
Choose our SEO Company to Get Attention for Your Seattle Business
Search engine optimization is not something that can be taken lightly. For your business to grow in Seattle, only a reliable service provider will do. We at iLocal, Inc, are committed to serve as a trusted SEO company to enable your business get the desired attention.
We do not limit our services to a particular source; rather we maintain the presence of your website on social media, search engines and other promotional websites. We understand that correct search optimization is necessary for your website to achieve long term results and higher ranking on search engines. Keeping up with the ever-changing search engine ranking algorithms, we offer productive results. By choosing our service, you can expect the following.
Quality service
Experienced guidance
Affordable service
Expert support
Positive and immediate results
To avail our premium service, Seattle residents can call iLocal, Inc. at 206-790-1999.