Great Logo Design for Seattle Businesses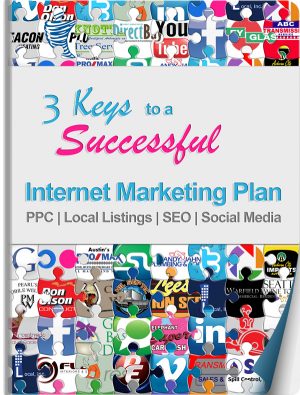 For any business operating in Seattle and which is concerned about its online image, it is a must to have its logo. A logo is capable of making a long lasting impact that once gets associated with a business cannot be changed easily. So, it is important to add creative and relevant elements in a logo design which can have a positive impact on its customers.
Being aware of the latest logo design trends, iLocal, Inc specializes in logo designing. Serving as your reliable logo designer, we can create striking logo design that reflects your business image and its services. We understand that a logo will contribute to your business revenue and thus our logo designer ensures to provide a well-designed logo that can help you to generate interest among users and attract maximum clients.
Things to Consider to Design Logo for Your Seattle Company
A logo should be simple and authentic in form and it should convey a message associated with your brand's essence and objectives. The logo should be easy to recognize and bear an everlasting and flexible appearance.
Whether you are a novice in business world or a renowned business owner, your targeted audience will only be influenced when you have a dynamic logo. We, at iLocal Inc, handle the entire process from conceptualizing to designing, so we can design logo for your company and present your unique brand identity in front of the world. Our logo designer can create an appealing logo design for you with versatility; so you can proudly add the logo on your business cards, envelopes and much more.
Experienced Logo Designer to Serve Seattle Companies
Logo is not a simple image that we can just create, color, and display on a website. To accomplish this difficult task, a logo designer has to use a creative mind and think beyond the usual, so your company can be represented in the best possible way.
Professionals at iLocal, Inc do not assume what you need, instead we indulge in a quality conversation with our clients so we can know your thoughts and preferences and that is what encourages us to design logo with the exact message that you intend to deliver to your audience. We can design:
Negative Space Logos
Line Art Logos
Letterpress Logos
Uniquely Shaped Logos
Geometric Logos
We make use of latest typography, visual effects and modern tools to design logo while maintaining its authenticity.
To hire professionals at iLocal, Inc to design logo for your brand, call now at 206-790-1999.