Internet Marketing Services for Thurston County Businesses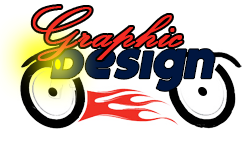 For the average web users, the internet means shopping, gaming, entertainment, information and social networking. But, for you and us, it means business, sales and revenue.
We, iLocal, Inc. as a marketing agency and you as a forward-thinking business in Thurston County understand that the internet is an excellent platform for communicating with your target audience and boosting your business revenue. The web acts as a virtual marketplace that is teeming with web users who are potential buyers of the products or services you offer. Sadly, it is also teeming with your competitors who have also had the brilliant idea of using the internet for business purposes.
Don't fret! Our innovative internet marketing services are just what you need to beat the competition. Using a variety of strategies, we build your strong online presence, establish customer communication, increase lead generation and improve prospect conversion.
Marketing Specialist Serving the Thurston County Area
iLocal, Inc. takes pride in offering its clients the personalized attention that they deserve. We believe that fostering a close relationship with the client is essential for creating a great, high-performing business promotion plan. Our marketing consultants strive to learn about your business, its niche audience and its competitive environment before they design the campaigns for both offline and online marketing. This prior knowledge helps them come up with truly impactful strategies that can help you achieve your objectives.
Our marketing specialists are very passionate about their work and love the fact that solution to your needs can be easily found through their expertise in internet marketing as well as in advertising on the traditional media.
Success for Thurston County Businesses Through Online Marketing
Today, the time people spend online is much more than the time they devote to reading the papers, listening to radio, watching TV or moving about out of their homes. This means that you can find more customers on the internet than anywhere else.
At iLocal, Inc., we say that it makes good sense to take the promotional campaigns of your Thurston County business to where they are likely to get the maximum attention of the maximum number of prospects. In keeping with this thinking, we offer targeted internet marketing services that are designed to expand your customer base, drive more revenue your way, and help your business shoot to the next level. We work with a team of experienced online marketing specialists who make sure that the campaigns they create for you reach the right audience and elicit the right response from them.
Call iLocal, Inc. at (206) 790-1999 and schedule your free internet marketing consultation today!