Master Closets in Seattle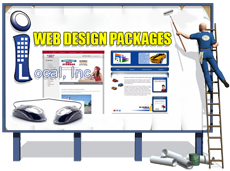 Is your home lacking organization?
If it is, then you are probably aware of the toll its taking on your day to day quality of life. A messy home environment can cause a lot of stress for homeowners; it can make it hard to get what you need done and hard to find the things you need. In addition, it's not visually appealing, which can get under your skin so much that you stop hosting family and friends.
Luckily, there is an affordable and simple to achieve solution for your homes lack of organization. The Custom Closet Company is the premier provider of home organization throughout the Puget Sound. They offer beautifull crafted and highly functional master closets in Seattle, as well as:
Cabinets
Custom design style
Custom shelving
New homes
Older homes
Man caves
Pantry closet
Home theater
Bookshelves
Office storage solutions
And much more!
The custom closet company has built a positive reputation by mixing flawless interior design with an immense knowledge of organization. Their team believes in creating organization solutions that will last a lifetime, which means they only use the highest quality material in the manufacturing of their products.
Custom Closets in Seattle
Hiring someone to help you with your organizational needs makes sense in today's world. After all, with a job and family responsibilities it can be very difficult to find the time to do it yourself. Even if you tried to take on the task yourself, it would be difficult to match the level of knowledge and expertise that a professional has. After you hire The Custom Closet Company, you will be able to relax in your newly organized home, free of the stress of visual clutter that made your life difficult.
The Custom Closet Company is local, too! They build their closets and other organizational solutions right here in Washington State, which is a definite bonus for every consumer who is locally minded. They offer their services to customers living in the following areas: Bellevue, Kirkland, Redmond, Issaquah, Federal Way, Kent, Tacoma, and Olympia.
Fore more information regarding The Custom Closet Company, dial 253.245.3883. You can also visit their website by going to www.thecustomclosetcompany.com. Their team looks forward to speaking with you about your organizational needs!
The Custom Closet Company's website is powered by iLocal, Inc., a Seattle web design company that specializes in complete website design, content, and search engine optimization.