Professional Marketing Services in South King County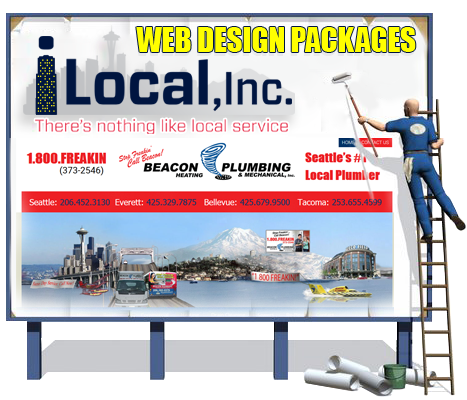 Even the best of products and services will remain unsold if they are not marketed well. If your potential buyers or clients are not aware of your offerings, how are they going to purchase them, instead of your competitors'?
Therefore, using well-planned marketing strategies is a must to introduce and sell your products/services to the target market. Even after that, you need to keep communicating and interacting with your prospects through the various conventional and internet marketing channels to ensure consistent growth in sales.
If you are based in South King County, the marketing specialists at iLocal, Inc can put your business on the road to success by devising the right plans to market your products. Our professionals leave no stone unturned and use a judicious mix of offline and online marketing to spread the word about you.
South King County Expert Carrying Out Innovative Internet Marketing
Considering the extent to which internet has penetrated our routine lives, it is not really wise to ignore this powerful communication tool and not use it for marketing purposes. That is why iLocal, Inc advises its clients to make good use of internet marketing to ensure that they succeed in reaching their prospects, a large majority of whom are to be found online.
Our experts study your trade, customer and competitors profiles and business goals to come up with a combination of different techniques and create an overall marketing plan that is targeted at your niche audience.
Social Media Marketing
Online Videos
SEO
Email campaigns
Banner advertising
PPC
Online Marketing Strategies for South King County Businesses
We have planned and executed a number of online promotional solutions for countless customers in South King County across several industrial verticals. Many large, medium and small businesses use our effective, result-oriented, responsible and reliable services to bring an improved and consistent flow of traffic to their websites.
What makes our online marketing services all the more desirable is the fact that they offer assured returns and are completely measurable. Advanced website analytics tools like Google Analytics enable you to monitor the traffic landing at your site and evaluate the visitors' behavior. These statistics can help assess the effectiveness of the marketing campaigns in action and guide you in making appropriate decisions as to the way you are going to market your business in the future.
The comprehensive marketing services of iLocal, Inc are just what you need for a successful business. Call us at (206) 790-1999.