Get Puget Sound Online Marketing!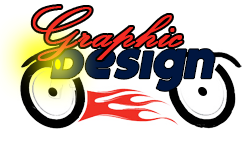 Are you a Puget Sound business owner?
If you are, then you can benefit greatly from Puget Sound online marketing. What is online marketing, exactly? It's pretty simple! Online marketing includes having a website, search engine optimization, logo design, and any other elements necessary to brand yourself with the goal of gaining new customers. Marketing has always been a very important part of owning a business, but in today's world taking that importance and applying it to technology is extremely important. This is because there are thousands of customers searching for products online every single day. The more visible you are to these online customers the better. Luckily, there are many companies in the Puget Sound that make themselves available to you when you need Puget Sound online marketing. One of these businesses is iLocal, Inc.
Puget Sound Website Design
One of the ways in which iLocal, Inc. markets your business online is through a high functioning and attractive website that is optimized using search engine optimization. Having a website is great for a number of reasons, including:
It helps potential customers find you more easily
It allows customers to interact with you via the website and social networking
It shows customers a side of your personality that would otherwise not be seen
It allows customers to find all the information they need regarding your services/products
It shows customers that you are up-to-date with your technology
If you would like to start a website for your business all you need to do is pick up the phone and call iLocal, Inc. One of their friendly and knowledgeable team members will be able to guide you through the simple process. The team at iLocal, Inc. will speak with you regarding your budget and your goals for your website. They will ask you a number of questions that will help them with the planning and execution of a one-of-a-kind website that is designed to showcase your business's best qualities-the qualities that make you stand ahead of your competition.
A few of the Puget Sound business marketing services that iLocal, Inc. offers include:
Blogging
Graphic design
Logo design
Social media advertising
Complete website design
And much more!
For more information regardingĀ iLocal, Inc., and how to get theĀ best Puget Sound online marketing, call 206.790.1999. You can also view their website by going to www.ilocalonline.com. The iLocal, Inc. team looks forward to speaking with you!