Search Engine Optimization Seattle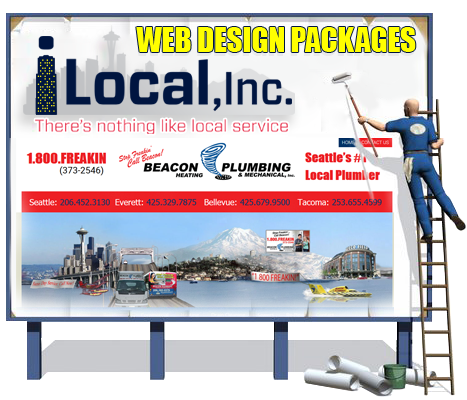 As more and more businesses get an online presence, it is difficult to overstate the importance of search engine optimization (SEO).
iLocal, Inc. ranks among the best SEO companies in Seattle. One reason why we are the best is that our SEO team monitors the search result patterns of Google, Bing, Yahoo!, and the other major search engines everyday to truly appreciate what is happening in the search engine world. The iLocal, Inc. SEO team has the training, experience, and tools necessary for the job.
We offer more than SEO services. We understand that quality Web design/coding and quality Web content affect the search engine optimization of your site and we therefore offer Web design & development and content writing services. We also offer such related service as logo design. Getting all your services under one roof is convenient, it saves you money and time, and it helps you avoid compatibility issues.
SEO Seattle for Improved Ranking
Search engine optimization

is cheaper compared to traditional marketing techniques such as classified ads.
You will get a higher ranking in search engine results pages (SERPs), and the greater visibility will translate into greater conversion.
SEO is one of the most effective ways to promote your site since it brings you targeted Web traffic.
You will be able to compete with larger competitors with SEO.
Effective White Hat Search Engine Optimization Seattle Tactics
The search engine optimization team at iLocal, Inc. only uses White Hat SEO tactics since we understand that Grey Hat SEO tactics like duplicate content are never effective and we know Black Hat SEO tactics like cloaking could even get your site banned.
Our search engine optimization team does link building which is important in that it brings out your site as an authority. We generate quality content and offer proofreading and editing service. We do keyword research and optimization in the content, Meta description, titles, and elsewhere on your site. The other White Hat SEO tactics we employ are social media optimization, blogging, and several other on-page and off-page optimization techniques.