Do You Need a Seattle Content Writing Company?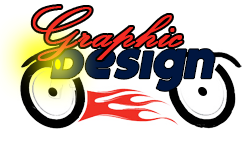 A Seattle content writing company can do a lot for your business. Content is all of the writing that is associated with your business. It spans websites, business cards, press releases, post cards, marketing and advertising, and more.
If your content is sub-par, it is going to make customers turn away from your business and choose one of your competitors. On that same note, if your content showcases how great your business is, people will be more likely to choose you and purchase your products or services.
Unless you hire a professional Seattle content writer, you could fall victim to some common content writing mistakes. Many business owners will speak to their potential customers as if they are already familiar with their products and services, and how great they are. This takes the selling out of the situation, automatically, and that is not necessarily a good thing. Customers like to be sold; they like to know why they want or need your products or services. Your customers should never need a translator to figure out what you are selling to them.
iLocal, Inc. is a Seattle content writing company that offers complete and extensive content writing services. They will make over your content to ensure that it translates well to your target customer base.
iLocal, Inc. Improves Your Content and Your Web Design in Seattle!
iLocal, Inc. offers quality content writing and other business marketing services, including web design. If you have not taken advantage of the Internet boom by having a website built for you, then you are missing out. Having a website is basically a necessity, and allows you to compete at the same level as your competitors.
iLocal, Inc. will interview you to discover many aspects of your business. They will ask you:
Where your target customer base comes from
Who your target customer base is
What kind of media you have available to post
What pages you would like to have spotlighted
What makes your business stand out from the pack
What kind of experience, education, and certificates you have
All of these questions will help the iLocal, Inc. team build a fantastic and personalized website for you.
Contact iLocal, Inc. today. Their team looks forward to hearing from you!