Seattle Internet Marketing Company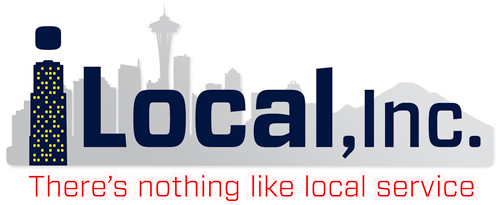 The internet has become very important for businesses in Seattle, WA as even the everyday consumers now go online for making any big or small purchase. Small business owners, especially, can benefit a lot from the use of the web. It can be a great source for them to keep up with the latest industry trends and find new vendors.
The most effective use, however, that Seattle small businesses can make of the internet is for marketing purposes. Businesses that do not utilize the services of a professional Seattle internet marketing company are losing out on a lot of prospective consumers. That is so because the modern consumers use the web as a tool for:
Search of products/services
Discovery of businesses offering these
Comparison of different options to choose the best-suited one
In fact, or the sales potential of internet marketing is such that even Seattle businesses offering things that cannot possibly be sold online must go in for online marketing.
Online Marketing Services for Your Seattle Business
While indulging in online marketing is necessary for Seattle businesses, equally important is to ensure that they use it to their maximum advantage. Internet marketing is a powerful way of generating brand awareness, but it is a constantly-evolving domain.
Seattle businesses need to have their online marketing campaigns keep up with the rapid changes. That can happen only when they entrust the development and implement of these campaigns to a professional and experienced online marketing company.
One such expert is iLocal, Inc. that is reputed for providing highly effective services for online marketing in Seattle. Our internet marketing company assures Seattle businesses of sustained success of their web-based marketing campaigns by working with professionals who are:
Highly knowledgeable
Always striving to learn new skills
Sincere and committed to working for client's best interests
Leading Marketing Company in the Seattle Area
In these web-driven times, almost every marketing company in the Seattle area provides online marketing services. It is our proven expertise, extensive experience and exceptional resources that set us apart from the other internet marketing service providers in the region.
The online marketing campaigns that our marketing company creates for Seattle businesses are geared not just to drive traffic, but deliver real and measurable results. Working with a holistic approach, our Seattle internet marketing company combines strategies, implements them carefully and monitors their performance continuously to fetch our customers desirable outcomes within their budget.
Boost your business by working with the internet marketing masters in Seattle. Call iLocal, Inc. at (206) 790-1999.