Spend Time with your Kids at Odyssey 1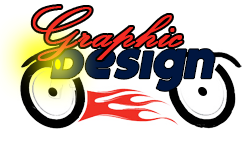 There are many fun activities that you could perform with your kids for a stronger bond, one of them being spending time at Odyssey 1.
The Best Family Fun Center in Tacoma
Odyssey 1 is the best place to bring your kids or kids in groups or field trips because we have all the facilities to fulfill all your party needs. We have been around since 1993 which is proof that we are credible and reliable. We are open 7 days a week, all year round. You should come to Odyssey 1 for family and group fun because we give 10% Military discounts for those with valid military IDs.
We have field trip packages for such groups of children as daycare centers. You could schedule a birthday party, a family gathering, or any other activity over the Internet. We are open for several hours each day (10 AM to 9 PM from Sunday to Thursday and from 10 AM to 10 PM from Friday to Saturday). This means you will get value for money once you buy a ticket.
Fun Games and Games for Big and Small Kids
We have games for the whole family, meaning adults will not be bored while their kids are having fun. Our Jungle Gym Soft Play Park allows kids under 10 years old to engage in energy burning fun activities which are good for their health. There is a Laser Tag Arena where kids of all ages can play and a Game Center where all members of the family can play together.
A Lot More than Gaming
You get a lot more than gaming when you come to Odyssey 1. We have a Concessions stand where you bring your family for a bite should hunger strike. You get to earn tickets when you play our games and we have a Redemption Center where you can redeem these tickets.
Visit for advice on the importance of spending quality time with your loved ones and for advice on the importance of letting kids be kids.