Web Design Seattle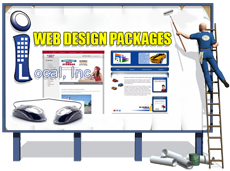 You could save money on a website by going for a free website template, but there are several reasons why custom Web design is the best option.
The Best Custom Web Design Seattle
The iLocal, Inc. Web design team offers some of the best Web design services in Washington. Our Web design specialists have the necessary training and experience to deliver a website that is unique, innovative, and interactive. Our Web design is industry-specific since we understand that what works for one industry may not always work for the next.
We follow six Web development steps that have been tried and tested. We start with Web planning to help you establish your target message, market, and products/services followed by Web analysis to help you determine the audio applications, video applications, and other content to use. The other steps are the actual Web design, followed by Web promotion, Web innovation (if you have an existing website that needs updating), and then Web implementation such as testing downloads.
We have a Web re-design service which takes between 3 and 5 days. You will need to do a re-design if your site is suffering from such problems as confusing backgrounds, Poor Text, Poor Design, low ranking in search engine results pages, and poor video quality. You should hire the iLocal, Inc. Web design team because the team is available around the clock and because it delivers in good time.
Custom Web Design Seattle for the Best Results
The iLocal, Inc. Web design team only does custom Web design. When you set yourself apart from the competition, you are able to charge premium rates. Customization helps you get such website conversion pathways as call to action. You will not have legal issues when you have a customized website.
Custom Web Design Seattle for Greater Credibility
We insist on custom Web design because studies have shown that it only takes eight seconds for visitors to determine if your site is reputable, legitimate, credible, professional, and trustworthy. A generic website template site will not give you the desired results. Web users usually associate how your site feels and looks with your products/services.