Web Design Services in Seattle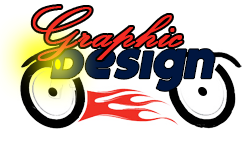 If your company does not have a website or has one that is outdated, then hiring a web designer to create new site for you must be your top-most priority. After all, your website's appearance determines how your online customers see you, your product and your company. A vibrant design can arouse the interest of the prospects and draw them to your site. Similarly, a lackluster look can turn them off your site, most of the times, for good.
iLocal, Inc offers professional web design services for all types of businesses in Seattle. Whether you need a brand new site or are interested in website re-design, we can handle it all. Our exceptional services are sure to bring in new visitors, build your brand and help it make a lasting impression on every visitor.
Experienced Web Designer Servicing Seattle Businesses
The internet of flooded with millions of websites that offer the very product or service that you do. Making your site stand out among this crowd and become the preferred choice of your prospects is a very daunting task. A powerful, yet pleasant web design is what can help you.
However, creating such an impactful website is not as easy as it sounds. It calls for great creativity and in-depth knowledge of all the aspects of web architecture. Only an experienced web designer like iLocal, Inc can do a perfect job at it. Our qualified and trained website design team has good understanding of the right layout, imagery and typography that collectively result in a fantastic website.
Seattle Website Re-Design Expert to Bring Your Site to Life
If you are not satisfied with the performance of your website and feel that it does not make a big impression on the web traffic coming in, maybe it is time for a website makeover. Come over to iLocal, Inc for website re-design services.
We analyze the old site, identify its limitations and zero in on the areas that need to be worked on. Our focus is not just on great looks, but on ensuring that the site represents your business well and helps it achieve the desired growth and success. Our designers and developers make it possible by designing the site according to the latest SEO concepts. With us, you can be sure of a wonderful website that delivers instant results.
Are you ready for a beautiful new website? Call (206) 790-1999 to know how the web design services provided by iLocal, Inc can help your business.