Website Design Company Serving Washington-State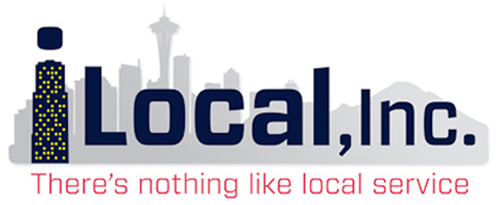 As a leading website design company serving Washington-State, iLocal, Inc. aims at creating custom-made websites that wow our clients as well as their end users.
You are taking your business online with certain goals. We have made it our goal to help you accomplish them. We partner you in mapping your objectives about what you want your customers to experience at your site and what you expect those experiences to lead to. Then, we proceed to laying the foundation for your online success with a good-looking, highly functional website.
By incorporating features of search engine optimization within the web design, we also make sure that the site is found readily by the people it is meant for. We are proud of our team of incredibly imaginative professionals, with each web designer passionate about creating website magic.
Small Business Web Design Specialist in Washington-State
iLocal, Inc. loves empowering small businesses to take on their bigger competitors in the online marketplace. We specialize in building high class website design for small-scale business ventures.
When you hire our web designer, you are assured of a site that is highly elegant and professional. It will showcase your business in the best possible manner and help enhance your bottom line.
Stylish layout, imagery, colors and typography
High quality, meaningful, readable and convincing content
WordPress and Joomla web design templates
Optimized site
Website maintenance
Website re-designing
We also offer website hosting services. You can count on us for efficient, hassle-free, reliable and economical service that helps you maintain a professional online presence at all times.
Washington-State Web Designer to Build Your Legal Website
Are you a law firm offering highly professional legal services to the residents of Washington-State? If yes, you must be sure to have a state-of-the-art website as a part of your online marketing arsenal to strengthen your standing in this highly competitive industry.
With its extensive expertise and experience in legal website design, iLocal, Inc. is your best option for creating a website that reflects the core values and professionalism of your law firm. Our skilled web designer focuses on coming up with a sleek and modern web design that comprehensively displays the services you offer, provides your prospective clients all the information they are looking for and convinces them that hiring you will be to their utmost advantage.
Get a dynamic website design that you can show off to your prospects, customers and business rivals. Call (206) 790-1999 to hire the web designing services of iLocal, Inc.