Qualities of the Best Plumbing Company in Seattle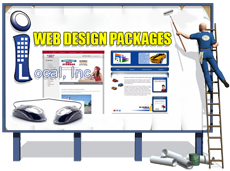 There are a number of plumbers in Seattle, but there are several qualities that you should be on the lookout when making your choice.
The Best Plumbing Company in Seattle
You should come to Beacon Plumbing because we have been around since 1999, which is proof of our credibility and reliability. Most of our plumbers have been with us for years, meaning they have the experience necessary to do a good job. All Beacon Plumbing plumbers are licensed by the relevant authorities.
Comprehensive Plumbing Service
We offer comprehensive plumbing service which means you will not have intruders from different companies in your home. We guarantee fast response (90 minutes or less) and we offer same day plumbing service on most of the projects. Beacon Plumbing plumbers are available 24/7, all year round. We have a total of 65 full time employees, which is the reason why your call will never go unanswered.
Our plumbing services include leaky pipes repair, garbage disposal inspection, installation, and repair, P- and S-trap drain installation and repair, inspection, repair and installation of gas and electric boilers, de-rooting, and sewage backup clearing (toilet and drain clearing). Beacon Plumbing plumbers are experts in grease trap interceptors, trenchless technology, and sewer line locating and videoing. Our plumbers also do kitchen and bathroom remodeling. We offer plumbing services to commercial and residential properties.
If the plumbing job requires part installation or replacement, you need not worry because we have all the parts that you would need. You should come to us with all your plumbing needs because we offer one year guarantee on workmanship and on parts.
Reputable Plumbing Company
We have been licensed by the relevant authorities and we are bonded. Beacon Plumbing plumbers carry professional indemnity insurance (which ensures that you are compensated in case of damage to property or theft at your home) and we cover our employees with worker's compensation insurance (which ensures you are indemnified in case on an accident that leads to an injury or a fatality in your premises).
You should come to us because we have some of the best rates in the city. Check out licensing information at http://www.seattle.gov/rca/licenses/licmain.htm.