Window Cleaning Seattle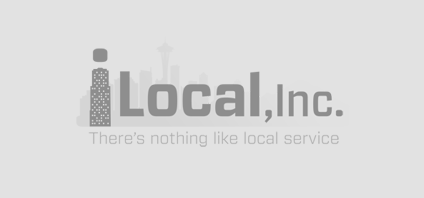 Clean windows do a lot towards boosting the curb appeal of any property in Seattle, WA. No matter how high quality glass a window has, its transparency or clarity becomes obstructed because of airborne contaminants, hard water buildup and grime. Window cleaning in Seattle on a regular basis is necessary to maintain spotless windows that give your home a better exterior appeal and give you a clear view of the outside world.
The main problem with cleaning windows is that it is a tedious and time-consuming job. At times, it can also be a little dangerous. This is where Artisan Window & Gutter Cleaning comes in. Our company offers professional window cleaning services for Seattle homeowners.
Our window cleaner is here to clean your windows inside and out so that your home has sparkling clean windows adding to its beauty. Hire us to clean windows in Seattle, whether you are:
Preparing the home for a party or family visit
Indulging in spring cleaning of your home
Cleaning the place after a windstorm; or
Simply desirous of having your windows cleaned
Reliable Window Cleaner Serving Seattle Residents
Window cleaning services remove a major headache from your hectic life. Still, you cannot allow just any window cleaner into your Seattle home to clean the windows. We appreciate this and make sure that you get your windows cleaned by one of the best professionals in the trade.
Every window cleaner employed by our company is a vigorously trained technician and can be trusted to a thorough job at cleaning windows in Seattle. Working with unmatched sincerity, commitment and attention to detail, our window cleaner:
Removes or covers shoes while coming inside
Uses effective cleaners and solutions
Removes all stains, paint smears or sticker tape residues
Expert Window Cleaning Services in Seattle
The goal of our services for window cleaning in Seattle is to make sure that after getting the job done, our window cleaner leaves behind:
Gleaming clean windows
Tidied-up jobsites
Satisfied and happy customers
The amazing amount of repeat customers and referral business that we attract on a regular basis assures us that we are successful in achieving our goal. We are focused on continuing to provide the finest possible window cleaning services to Seattle homeowners.
You can call us for cleaning your windows in Seattle with full confidence that you would get the fantastic service that you deserve and expect from us.
Brighten up your Seattle home and its curb appeal with window cleaning services from Artisan Window & Gutter Cleaning. Call 206-602-2201.